Ligna 2023: Perfect stage for Biesse
Date: 15-19. may 2023
Location: Hanover, Germany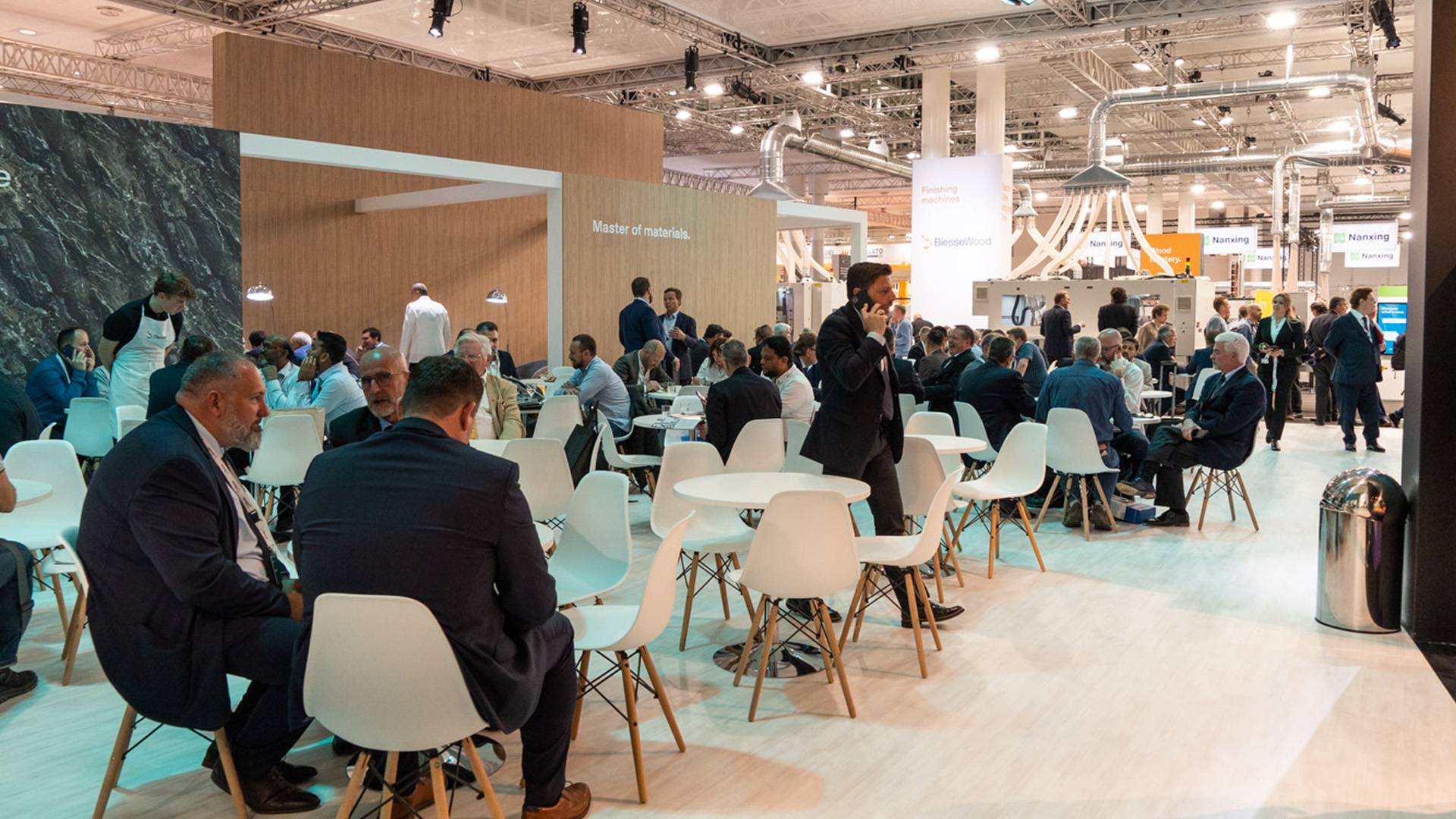 Biesse returns to the LIGNA Fair, the world event for woodworking technologies, which takes place from May 15 to 19, 2023.
At the LIGNA Fair, Biesse will present a new visual identity that represents the corporate renewal process and actively expresses the identity and values of the Biesse Group – focused on multi-materiality and essentially international – while at the same time preserving the characteristics of the various sectors in which it operates. It is an evolution that will enable the company to compete in ever-changing world markets and bring tangible benefits to clients.
Hall 11 – Technology in action
"We look forward to meeting in Hall 11 with everyone who comes to discover the evolutionary path of the Biesse Group and its emphasis on multi-materiality, which separates Biesse from the competition," says Ettore Vichi, Chief Regional Manager EMEA and APAC. "You will see high-tech solutions, integrated systems and production lines designed to meet the needs of manufacturing companies that want to strengthen and increase efficiency in production," concludes Vichy.
Great emphasis will be placed on automated solutions, which ensure a decisive increase in production and complete reliability of both the production process and loading and unloading operations. Visitors will be able to see for the first time an integrated factory, consisting of formatting and nesting solutions, with automatic loading and unloading, all connected together through SmartConnection, a software solution for internal order management.
The focus will be on the new series one cartoning line, with robotic loading and unloading. The double characterization of the new product marks the beginning of the path to sustainability which, thanks to the skills and resources at our disposal, will enable the Biesse Group to recognize and evaluate its social impact and the footprint it leaves on the environment, in order to integrate these innovations into the product development process. It is in this context that Biesse will present its new product, introducing a technical innovation that at the same time reduces the footprint it leaves on the environment.
Hall 12 – LIGNA. Stage
In Hall 12, Fair visitors will have the opportunity to participate in a rich program of panel discussions (streamed on the LIGNA website and simultaneously translated into English) that will cover the most relevant topics in the woodworking industry. Biesse will contribute to the program with three panel discussions:
SmartConnection – Production Planning and Control, Factory/Manufacturing Process Management Software
Woodworking with Izy – A common language that connects machines
Technology and Sustainability
Hall 11 – Biesse stand and tours
Biesse invites visitors to take part in guided tours organized by the Fair, during which innovative products and optimal solutions for each process will be demonstrated, with advice and explanations from top product specialists.
We invite journalists from specialized magazines to take part in a press tour at the Biesse stand in order to see all the main innovations of the Company. The tour starts on May 16 at 10 a.m.